"I love my Mother as the trees love water and sunshine – she helps me grow, prosper and reach great heights."
– Terri Guillements.
I love Mothers' Day.
I always try to surprise her and I just love seeing her face when she wakes up and comes downstairs and sees the things that me and my brother have put on for her; her smile just lights up the room!
As Mothers' Day approaches (Sunday March 18th in the UK) I thought I would post up some great gift ideas to get your old girl!
My Mother LOVES her skincare products and she's also a big fan of L'Occitane's Shea Butter Range and her favourite fragrance is he Peony, so I'm thinking of getting her L'Occitane's Pivoine Flora Gift Set.
The set, retailing at £16, contains;
Bath and Shower Gel – 75ml
Body Lotion – 75ml
Bonne Mere Soap – 125g
Hand Cream – 30ml
L'Occitane are also releasing a limited edition Enchanting Cherry Princess edition; a fun and floral collection blending cherry notes with a selection of delicate flowers. Great for Spring/Summer!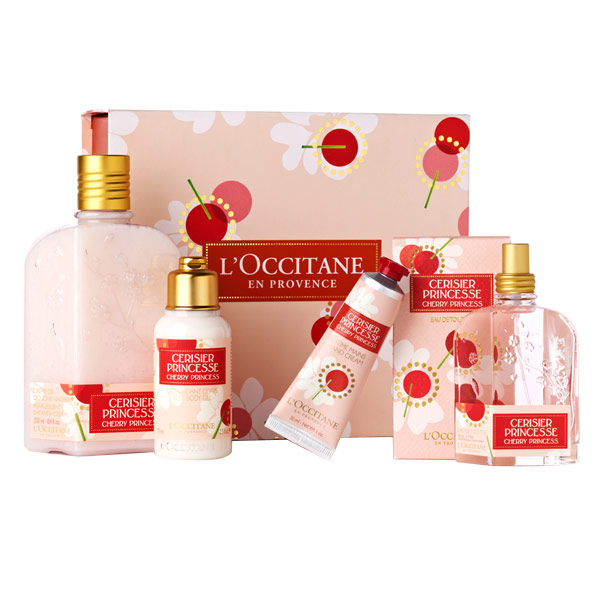 Interflora also have a gorgeous range of floral arrangements especially for Mothers' Day; from roses and chrysanthemums to lilies and pink lisianthus, the options are endless. Prices start from around £29.99 for a bouquet and there is next-day delivery available.
Sanctuary products are offering a pamper hamper exclusively online for £30
The collection includes a body wash, bath soak, body scrub, intensive rescue heel balm, fresh faced purifying wash, Illuminating moisture lotion and body butter.
link here
Have you decided on what to do for Mothers' Day?